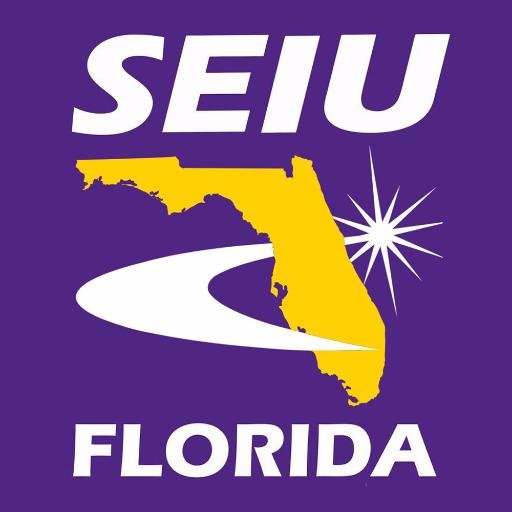 FOR IMMEDIATE RELEASE
Media Contact:
Waine Weeks
(954) 361-5160
info@electwhitneyrawls.com
FLORIDA'S WORKING FAMILIES ENDORSE WHITNEY RAWLS FOR STATE REPRESENTATIVE, DISTRICT 92
Pompano Beach, FL (August 2, 2016) – The Service Employees International Union of Florida (SEIU Florida) and its members have endorsed Whitney Rawls as their choice for Florida House District 92.
SEIU Florida represents over 55,000 Floridians who work in the Health Care, Public and Building Services sectors who are seeking economic security and the progression of civil rights.
"An endorsement from SEIU Florida is an honor. I'm happy to receive it and to further the cause of Florida's working families in advocating for a living wage and the #Fightfor15. Having stood side by side with our local airport workers for a living wage in Broward County and advocated and won support for Ban the Box in the City of Pompano Beach and our Broward County government, my resolve and commitment to increase opportunity and prosperity for our families and to give people a second chance at a decent quality of life has grown stronger," says candidate Whitney Rawls.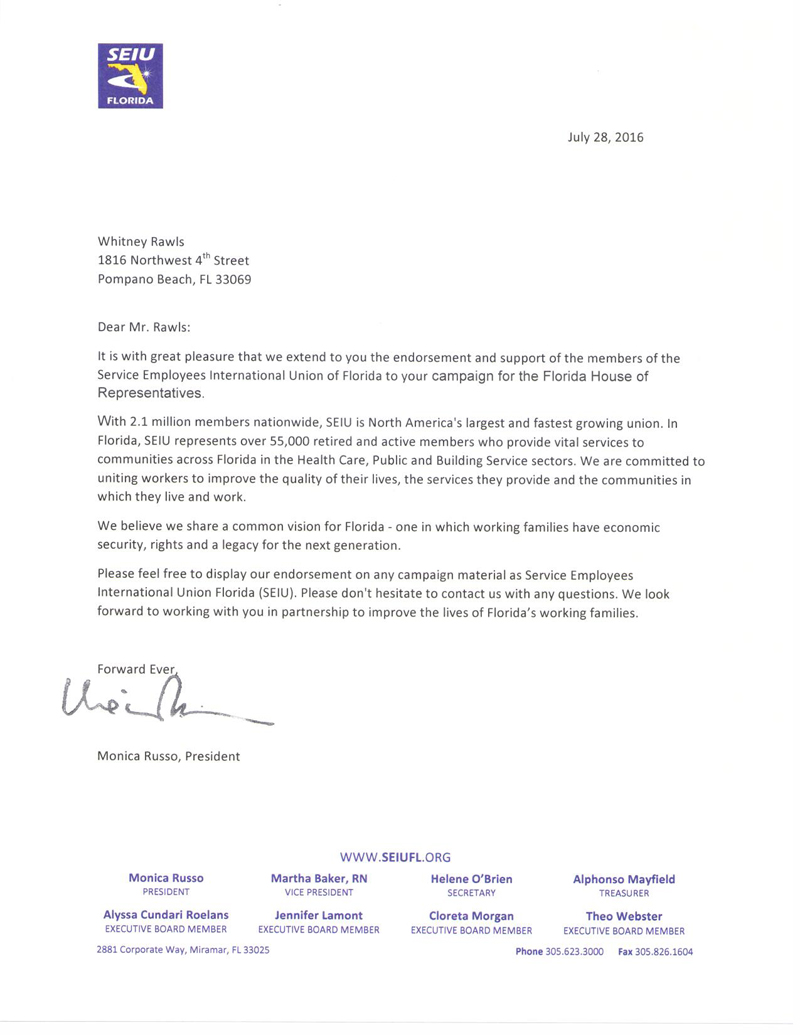 For more information about Service Employees International Union of Florida (SEIU Florida), visit: www.seiufl.org.
About Whitney Rawls
Whitney Rawls is a candidate for Florida State Representative for House District 92. He is a Pompano Beach native, a community activist and an advocate for working families and small businesses. He is co-founder of the South Florida Youth Summit and serves as Chair of the Pompano Beach NW CRA Advisory Board, Vice Chair of the Community Development Advisory Committee, and a member of the Economic Development Council. More information about Whitney can be found at www.electwhitneyrawls.com.
# # #